Nice article from Slate called "
A Cancer Survivor Designs the Cards She Wishes She'd Received From Friends and Family
." It features some greeting card designs from Emily McDowell, who had Hodgkin's Lymphoma at age 24. In her experience, people just didn't know what to say to her, so they avoided her, and that resulted in loneliness and isolation (which is about the last thing we need as cancer patients).
And so, looking back at her experience, McDowell designed cards that say what she wished people had known what to say. Here's an example I especially like: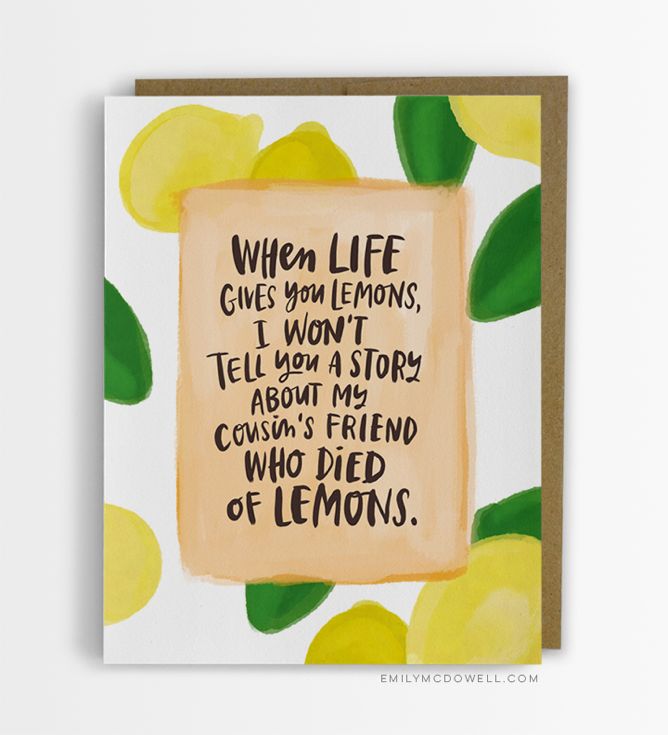 The cards bring back lots of memories. I remember, very early on in writing this blog, devoting a few posts to people saying stupid things to me (and to others). I always tried to give people the benefit of the doubt, because it really is hard to know what to say. I don't get as many of those comments these days, because everyone I know is used to my lymphoma by now. But I find myself being very, very careful when I find out someone I know has cancer. Of course, it's a lot easier for me to empathize with someone in that situation. Much harder for someone who has never heard the words.
McDowell is selling the cards on her website;
you can find them here
.
Even if you might be more likely to be on the receiving end of one of those cards than the giving end, it might not be a bad idea to let others know about them. Maybe post a link to the Slate story or McDowell's website on your Facebook or Twitter and hope some people get the hint....